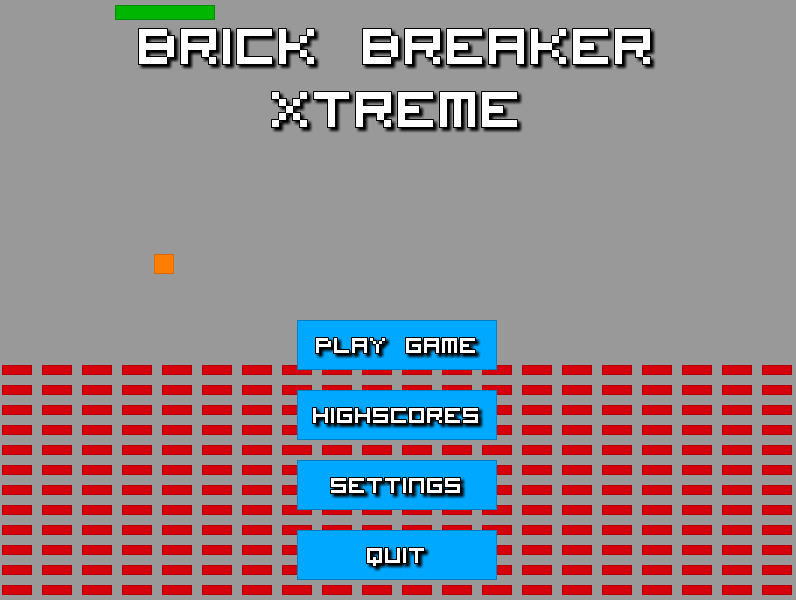 Brick Breaker Xtreme
A downloadable game for Windows, macOS, Linux, and Android
Big thanks to Dermetfan for helping a huge amount with the game.
You've (probably) played the "best" now try the rest most Xtreme version of a breakout clone ever created!
Brick Breaker Xtreme is a simple breakout clone made with Java & the LibGDX game framework. The goal of the game is simple: destroy all the bricks in sight! Enjoy the game on your desktop PC, whether you use Windows, Mac or Linux. On the go? Not a problem! Brick Breaker Xtreme works on Android, thanks to the awesome guys over at Badlogic Games who created LibGDX.
The game is 100% free, but if you'd like to pay something for my efforts, please feel free to! Think of it as a "donation" to the developer.
Brick Breaker Xtreme (or "BBX" for short) is completely open source. I encourage you to participate in the games development if you have any ideas on how to improve them game. Know a bit about Java? Write some code! Got a neat idea you'd like me to add? Make an issue on Bitbucket for it, or get in touch with me. Links to my website and other useful/relevant websites will be at the bottom of this page.
Found a bug? We want you! Submit a bug to the Bitbucket issue tracker and we will respond ASAP!
Brick Breaker Xtreme is a side game I have created as a "testing" sort of game. It grew into a game that people could enjoy, and so I have decided to release it. If you have feature ideas for the game, make an issue on the BitBucket issue tracker.
Thanks for viewing! Enjoy the game :-)
LINKS:
Install instructions
You will need Java 7 installed, or an Android device running version 2.3+ of the Android OS.
On Desktop, just download the JAR and run it as you would any other Java application.
On Android, make sure "Install from unknown sources" in checked in settings.